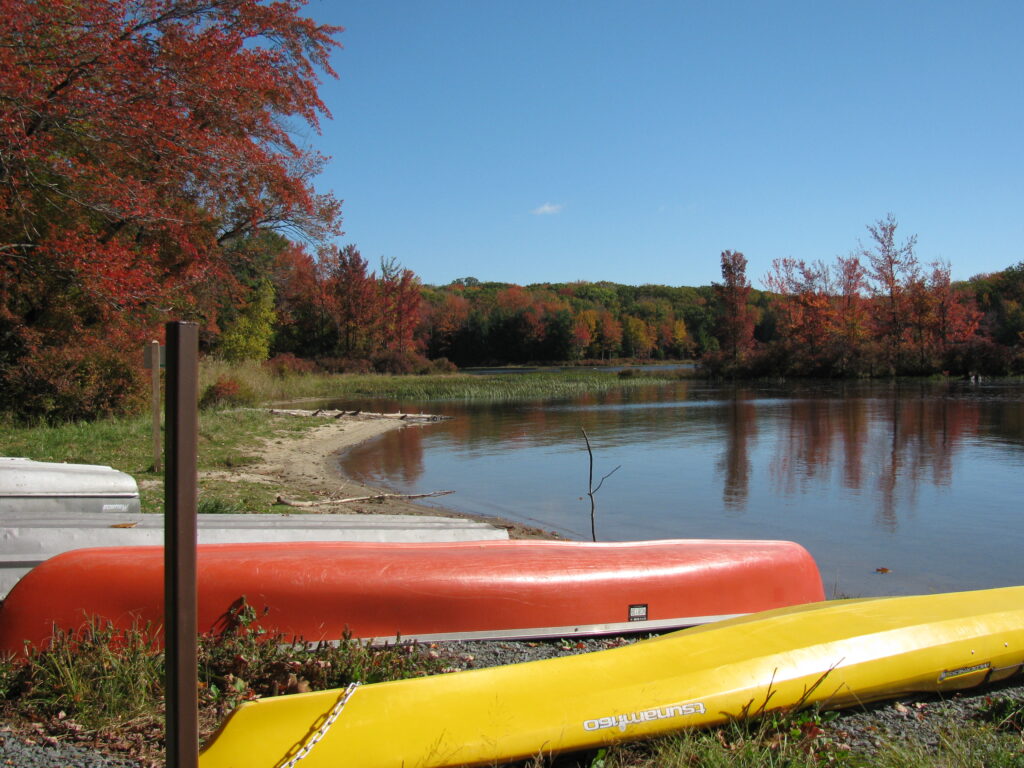 Decisions, Decisions, Decisions
Communities and developments are peppered throughout Pike and Wayne Counties numbering over two hundred. It is almost impossible to look for a home in these counties without having to consider being a part of a community and a member of a Homeowners Association (HOA). 
There are many  advantages and disadvantages to weigh before you make a decision one way or another. For example, certain communities are gated and have 24 security. This is appealing to many as it offers a sense of safety.  Others like the amenities which are often available. From skiing and golfing to boating and fishing, communities offer a wide range of things to do.  Some have indoor and outdoor pools, clubhouses, teen centers, beaches, playgrounds, tennis and basketball courts, gyms and more. In addition, there may be very active clubs and on going 
activities in which members can participate.  In a more practical sense, some communities offer community water and sewage disposal. This is a huge relief for those not wanting a well or septic system for which they will have to maintain or replace if there is a problem.  Road maintenance is yet another responsibility of the community. As a private enterprise, road maintenance and plowing are not done by the town, county or state, but rather by community.  A large part of community dues goes toward this.
This brings us to one of the things many dislike about communities…dues! Yes, all of the amenities and benefits are at a cost and this cost is shared by the members of the HOA.  Typically, the more amenities and the larger the community, the higher the dues.  Dues can run from a few hundred to a few thousand each year with the possibility of increases.  Dues, added to taxes, insurance and mortgage payments are sometimes enough to deter certain buyers from buying a home in a community.
Another deterrent are rules and regulations that are set by the HOA. In an effort to maintain certain standards, HOAs tend to restrict things which may be allowed outside of the community.  Cutting down trees on your property,  letting your dog go unleashed, permanent parking of commercial vehicles and RVs, renting, using your home as an airbnb or even things like hanging a clothes lines or putting up a  For Sale signs may not be allowed in many communities. It is important to know the rules and regulations and make sure you are a good fit.  For this reason, the seller is obligated to provide you with a resale packet, which included these rules and regulations after you have a signed contract.  
Remember that no two communities are alike. It is import to drive through different communities with your realtor to see them first hand. Remember that while some communities have lots of amenities and ongoing activities, others are  simply small developments where road maintenance is the only thing they share. 
Is This A Good Community?
Although alike in many ways, each community is different and unique. As a realtor, I am frequently asked "Is this a 'good' community?'  and as a realtor, this is a question I cannot answer.  For one reason, 'good' is a subjective term. I have worked with people who only want to look for homes in specific communities that others have asked to avoid. More importantly, it is against the law. The Fair Housing Act prohibits real estate licensees from 'steering'.
'Steering,' under the Fair Housing Act, is influencing a buyer's choice of communities based upon race, color, religion, gender, disability, familial status, or national origin. It's illegal because it limits the housing opportunities available to that buyer.  It is also a violation of the the REALTORS® Code of Ethics.  If you have questions about the demographics, crime rate etc.  go to 'Explore the Area'  and select the county of interest.  There  are lots of helpful links included in that section.  Additionally, I always encourage people to go to local establishments and asked the food servers, store owners, or clerks what they think about the various communities. They can tell you and are usually quite willing to share their knowledge of the area
PIKE COUNTY DEVELOPMENT STATS 
192 Residential Developments containing 15 lots or more
33 Residential Developments contain 200 lots or more
22 Residential Developments contain 500 lots or more
15 Developments contain 1,000 lots or more
53,248 Total Acres in the Residential Developments mapped
49,381 Parcels contained in the 192 Developments
Of those 49,381 Parcels, 25,928 (53%) are Developed
75 Developments (39%) offer Recreational Facilities
65 Developments (34%) contain Open Space or Green Area
PRIMARY WATER SUPPLY in PIKE COUNTY DEVELOPMENTS
Central Water – 25 Developments (13%)
Community Wells – 33 Developments (17%)
Individual On-Lot Wells – 134 Developments (70%)
PRIMARY SEWAGE DISPOSAL METHOD in PIKE COUNTY DEVELOPMENTS
Central Sewage – 8 Developments (4%)
Community System – 4 Developments (2%)
Individual On-Lot System – 180 Developments (94%)
DEVELOPMENTS PER MUNICIPALITY
Blooming Grove – 9 Developments
Delaware – 16 Developments
Dingman – 29 Developments
Greene – 30 Developments
Lackawaxen – 28 Developments
Lehman – 11 Developments
Milford Township – 7 Developments
Palmyra – 47 Developments
Porter – 5 Developments
Shohola- 18 Developments
Westfall – 6 Developments
Pike County Developments
by Size
| | | | | |
| --- | --- | --- | --- | --- |
| Community | Township | Acres | Total Lots | Developed Lots |
| A. Miller Development | Dingman | 13 | 16 | 13 |
| Al's Acres | Palmyra | 67 | 63 | 54 |
| Al-Wa-Da | Palmyra | 14 | 40 | 22 |
| Ann & Howell Development | Palmyra | 19 | 53 | 33 |
| Arcadia | Milford Twp |   |   |   |
| Auten | Dingman/Delaware | 337 | 87 | 57 |
| Beechwood Cove | Palmyra | 26 | 41 | 22 |
| Between the Lakes | Shohola | 83 | 38 | 29 |
| Big Woods | Palmyra | 33 | 101 | 70 |
| Birchwood Lakes | Dingman | 938 | 2600 | 866 |
| Bloss Estates | Greene | 99 | 22 | 7 |
| Blue Heron Lake | Porter | 41 | 172 | 50 |
| Blue Heron Woods | Blooming Grove Lackawaxen Palmyra | 590 | 151 | 1 |
| Bluestone Ridge | Dingman | 68 | 31 | 23 |
| Brandtwood | Shohola | 30 | 38 | 23 |
| Buena Vista Estates | Greene | 49 | 20 | 10 |
| Cabin Ridge | Lackawaxen | 125 | 16 | 8 |
| Camelot Forest | Blooming Grove | 95 | 128 | 90 |
| Canal Acrea | Lackawaxen | 39 | 34 | 12 |
| Catchall Landing | Lackawaxen | 79 | 56 | 33 |
| Claude Seeley Development | Palmyra | 4 | 18 | 14 |
| Cold Hill | Greene | 56 | 18 | 10 |
| Colony Cove | Palmyra | 143 | 39 | 38 |
| Conashaugh Lakes | Dingman | 1675 | 914 | 511 |
| Country Club Woods | Dingman | 98 | 76 | 70 |
| Coutts Bros. Development | Palmyra | 12 | 30 | 16 |
| Cranberry Ridge | Dingman | 203 | 39 | 30 |
| Crescent Lakes | Dingman | 165 | 90 | 70 |
| Crooked Oaks | Dingman | 59 | 29 | 27 |
| Deerwoods | Palmyra | 44 | 44 | 22 |
| Delaware Crest Preserve | Delaware | 22 | 15 | 12 |
| Dirk Development | Palmyra | 45 | 61 | 33 |
| Earl Ness Development | Porter | 133 | 61 | 50 |
| Earl Unger Development | Palmyra | 4 | 15 | 13 |
| East Cove | Shohola | 7 | 17 | 12 |
| East Cove Woods | Shohola | 40 | 39 | 27 |
| Eilenberger Development | Porter | 72 | 67 | 61 |
| Emery Development | Milford Twp | 30 | 18 | 15 |
| Evergreen Park | Shohola | 60 | 28 | 12 |
| Fairview Lake | Palmyra | 24 | 28 | 21 |
| Farmstead | Westfall | 57 | 22 | 21 |
| Fawn Hill | Greene | 50 | 31 | 17 |
| Fawn Lake Forest | Lackawaxen | 1913 | 2017 | 745 |
| Fieldstone Ridge | Westfall | 52 | 22 | 21 |
| Foxcroft Woods | Dingman | 63 | 25 | 23 |
| Fred Kuhn Development | Lackawaxen | 21 | 27 | 18 |
| Friendly Acres | Lackawaxen | 221 | 118 | 77 |
| Game Ridge | Greene | 43 | 20 | 9 |
| Glass House Hill | Westfall | 88 | 47 | 39 |
| Glen at Tamiment | Lehman | 365 | 456 | 400 |
| Gold Key Lakes | Milford Twp | 1422 | 2025 | 985 |
| Grant Wilson Development | Greene | 59 | 42 | 18 |
| Greenwood Hills | Milford Twp | 68 | 38 | 33 |
| Happy Hollow | Shohola | 130 | 86 | 73 |
| Hemlock Farms | Blooming Grove/Porter/Dingman | 4471 | 3717 | 3150 |
| Hemlock Grove | Palmyra | 47 | 120 | 69 |
| Hemlock Point | Palmyra | 41 | 93 | 68 |
| Hickory Acres | Lackawaxen | 11 | 15 | 14 |
| Hickory Hills | Milford Twp | 76 | 56 | 47 |
| Highland Acres | Delaware | 79 | 72 | 37 |
| Hinkle Estates/Walker Lakes | Shohola | 191 | 58 | 37 |
| Hitching Post | Blooming Grove | 22 | 38 | 37 |
| Holbert Development | Lackawaxen | 7 | 20 | 15 |
| Huggy Bear | Lackawaxen | 349 | 156 | 47 |
| Hunter's Ridge | Lackawaxen | 116 | 42 | 23 |
| Illigasch Development | Palmyra | 8 | 30 | 21 |
| Indian Trails | Dingman | 205 | 83 | 54 |
| Ivywood | Palmyra | 6 | 15 | 14 |
| Keystone Park | Milford Twp/Westfall | 49 | 76 | 63 |
| L Ansley Dev | Palmyra | 10 | 38 | 38 |
| L Simons Dev | Palmyra | 67 | 64 | 47 |
| Lake Adventure | Dingman | 396 | 1794 | RV Park |
| Lake in the Cloud | Greene | 341 | 267 | 129 |
| Lake Jamie | Greene | 184 | 50 | 48 |
| Lake Kemadobi | Delaware | 76 | 90 | 27 |
| Lake Teedyuskung | Lackawaxen | 232 | 87 | 76 |
| Lake Wallenpaupack Estates | Greene | 249 | 506 | 98 |
| Lake Wenonah | Palmyra | 62 | 21 | 14 |
| Lakeville Acres | Palmyra | 39 | 73 | 49 |
| Laurel Hills | Dingman | 56 | 44 | 37 |
| Laurel Lane Development | Palmyra/Greene | 152 | 160 | 135 |
| Laurel Ridge | Lackawaxen | 40 | 17 | 9 |
| Lenape Village | Palmyra | 12 | 17 | 15 |
| LogTavern Lake | Dingman | 446 | 75 | 62 |
| Long Pine Acres | Lackawaxen | 30 | 16 | 12 |
| Lynndale | Palmyra | 33 | 83 | 83 |
| Maple Park | Shohola | 51 | 77 | 43 |
| Maplewood Estates | Lackawaxen | 358 | 73 | 9 |
| Marcel Lake Estates | Delaware | 611 | 1038 | 374 |
| Masthope Rapids | Lackawaxen | 2233 | 2229 | 1188 |
| Meadow Ridge Acres | Delaware | 81 | 41 | 33 |
| Meadow View Acres | Dingman | 62 | 26 | 24 |
| Mel-Chris Woods | Blooming Grove | 173 | 60 | 28 |
| Milford Landing | Westfall |   |   | 158 |
| Millbrook | Palmyra | 181 | 300 | 141 |
| Mount Haven | Dingman | 44 | 20 | 12 |
| Mountain Shadows | Lehman/Delaware | 128 | 27 | 16 |
| Mountain View Estates | Greene | 63 | 19 | 8 |
| Mountain View Estates | Lackawaxen | 41 | 16 | 13 |
| Nitche's Pond | Dingman | 75 | 38 | 23 |
| Oak Hill | Palmyra | 462 | 18 | 15 |
| Oak Ridge Crossing | Dingman | 75 | 55 | 48 |
| Old Marcel Lakes | Delaware | 92 | 128 | 85 |
| Old Mill Estates | Dingman | 403 | 43 | 32 |
| Otter Springs | Palmyra | 349 | 45 | 42 |
| PA Lakeshores | Shohola | 347 | 965 | 196 |
| Panther Hills | Greene | 39 | 29 | 7 |
| Panther Lake | Greene | 151 | 165 | 62 |
| Paupack Gardens | Palmyra | 31 | 46 | 46 |
| Pederson Dev | Dingman | 105 | 70 | 4 |
| Penn Wood Dev | Palmyra | 121 | 106 | 95 |
| Pine Acres | Milford Twp | 18 | 35 | 29 |
| Pine Hill | Greene | 73 | 39 | 20 |
| Pine Ridge | Lehman | 1011 | 1563 | 1065 |
| Pocono Acres | Delaware | 103 | 48 | 42 |
| Pocono Mountain Lake Estates | Lehman | 1383 | 1865 | 653 |
| Pocono Mountain Lake Estates, Sec 5A | Lehman | 197 | 326 | 55 |
| Pocono Mountain Lake Forest | Delaware | 1011 | 946 | 337 |
| Pocono Mountain Water Forest | Delaware/Dingman | 770 | 479 | 332 |
| Pocono Mountain Woodlands Lakes | Dingman | 2811 | 1673 | 1188 |
| Pocono Mountian Lake Estates, Sec 5 – 7 | Delaware/Lehman | 645 | 514 | 158 |
| Pocono Ranchland | Lehman | 1762 | 1735 | 716 |
| Preston Flury Development | Palmyra | 17 | 77 | 65 |
| R Perry Development | Palmyra | 17 | 58 | 34 |
| R Tragus | Palmyra | 17 | 25 | 22 |
| Rhoades Development | Greene | 94 | 111 | 65 |
| Rinehimer Development | Greene | 47 | 195 | 151 |
| River's Edge (Sr. Community) | Westfall |   |   |   |
| Riverside Estates | Westfall | 118 | 46 | 30 |
| Riverview Acres | Lackawaxen | 464 | 105 | 23 |
| Robert Wilson Development | Greene | 67 | 253 | 206 |
| Rocky Acres | Greene | 272 | 87 | 50 |
| Roland Acres | Lackawaxen | 145 | 18 | 5 |
| Rose Development | Greene | 32 | 45 | 27 |
| Rustic Acres | Lehman | 171 | 203 | 170 |
| Sagamore Estates | Shohola | 258 | 325 | 180 |
| Sand Spring Acres | Greene/Palmyra | 33 | 26 | 21 |
| Saw Creek Estates | Lehman | 2040 | 2833 | 2202 |
| Sawkill Crossing | Dingman | 78 | 16 | 11 |
| Sawkill Run | Milford Twp | 71 | 24 | 22 |
| School House Ridge | Milford Twp | 109 | 33 | 29 |
| Shepherds Development | Delaware | 34 | 74 | 66 |
| Shohola Acres | Shohola | 52 | 26 | 17 |
| Shohola Heights | Shohola | 111 | 40 | 26 |
| Shohola Lake Farm | Dingman | 68 | 19 | 9 |
| Skytop Ranches | Blooming Grove | 185 | 38 | 30 |
| Skyview Lake | Greene | 447 | 497 | 187 |
| Spinnlers Point | Palmyra | 68 | 157 | 120 |
| Split Rock | Greene | 99 | 20 | 13 |
| Spring Brook Estates | Dingman | 81 | 27 | 23 |
| Spurce Run Creek | Porter | 127 | 45 | 42 |
| St. Vincents Point | Lackawaxen | 60 | 21 | 15 |
| Steiner Development | Palmyra/Blooming Grove | 11 | 19 | 17 |
| Stone Hedge Farms | Dingman | 50 | 24 | 22 |
| Stony Hollow Village | Lehman | 205 | 166 | 112 |
| Sugar Hill | Greene | 402 | 196 | 73 |
| Sugar Hill Forest | Greene | 52 | 17 | 8 |
| Sunrise Lakes | Dingman | 3085 | 975 | 760 |
| Sunset Acres | Lehman | 41 | 36 | 20 |
| Sunset Acres | Palmyra | 25 | 16 | 10 |
| Sunset Point | Palmyra | 23 | 74 | 66 |
| Symphony West | Shohola | 112 | 21 | 10 |
| Tafton Heights | Palmyra | 23 | 17 | 17 |
| Tafton View | Palmyra | 63 | 96 | 51 |
| Tanglwood Lakes | Palmyra | 915 | 1036 | 649 |
| Tanglwood Lakes North | Palmyra/Blooming Grove | 751 | 730 | 296 |
| Tauschmans | Palmyra | 12 | 62 | 62 |
| The Escape | Palmyra/Greene | 231 | 494 | 406 |
| The Farm Porperties | Lackawaxen | 101 | 16 | 10 |
| Ting Wig Mt Lake Estates | Lackawaxen | 1648 | 826 | 302 |
| Top of the Mountain | Greene | 164 | 59 | 47 |
| Traces of Lattimore | Delaware | 480 | 84 | 65 |
| Trails End | Shohola | 385 | 1850 | RV Park |
| Tranquility Falls | Greene | 128 | 125 | 57 |
| Tuscorora Development | Lackawaxen | 99 | 56 | 17 |
| Twin Lake Park | Shohola | 156 | 50 | 43 |
| Twin Lake Preserve | Shohola | 35 | 24 | 20 |
| Twin Lake Woods | Shohola | 664 | 66 | 48 |
| Valley View | Westfall | 69 | 18 | 14 |
| Walker Lake | Shohola | 297 | 205 | 134 |
| Welcome Lake | Lackawaxen | 51 | 65 | 24 |
| Westcolang Park | Lackawaxen | 86 | 80 | 17 |
| Whispering Pines | Palmyra | 103 | 37 | 28 |
| White Birch Run | Blooming Grove | 85 | 26 | 12 |
| White Sands Beach | Palmyra | 58 | 45 | 30 |
| Whitetail Ridge | Greene | 142 | 23 | 16 |
| Wild Acres | Delaware | 1759 | 2110 | 1249 |
| William Soose Development | Palmyra | 11 | 30 | 20 |
| Wilson Hill Development | Palmyra | 76 | 154 | 88 |
| Winding Brook | Dingman | 94 | 31 | 29 |
| Woodland Meadows | Greene | 107 | 37 | 30 |
| Woodledge Village | Lackawaxen | 226 | 291 | 53 |
| Woodlock Pines | Lackawaxen | 365 | 402 | 387 |
| Zimmerman Pines | Palmyra | 20 | 17 | 13 |
Pike County Communities and Corresponding School Sending Districts
Pike County Communities and Water Supply and Sewage Disposal methods
(iOL = individual on Lot)
| | |
| --- | --- |
| Community | School |
| A. Miller Development | Delaware Valley |
| Al's Acres | Wallenpaupack |
| Al-Wa-Da | Wallenpaupack |
| Ann & Howell Development | Wallenpaupack |
| Arcadia | Delaware Valley |
| Auten | Delaware Valley |
| Beechwood Cove | Wallenpaupack |
| Between the Lakes | Delaware Valley |
| Big Woods | Wallenpaupack |
| Birchwood Lakes | Delaware Valley |
| Bloss Estates | Wallenpaupack |
| Blue Heron Lake | East Stroudburg |
| Blue Heron Woods | Wallenpaupack |
| Bluestone Ridge | Delaware Valley |
| Brandtwood | Delaware Valley |
| Buena Vista Estates | Wallenpaupack |
| Cabin Ridge | Wallenpaupack |
| Camelot Forest | Wallenpaupack |
| Canal Acrea | Wallenpaupack |
| Catchall Landing | Wallenpaupack |
| Claude Seeley Development | Wallenpaupack |
| Cold Hill | Wallenpaupack |
| Colony Cove | Wallenpaupack |
| Conashaugh Lakes | Delaware Valley |
| Country Club Woods | Delaware Valley |
| Coutts Bros. Development | Wallenpaupack |
| Cranberry Ridge | Delaware Valley |
| Crescent Lakes | Delaware Valley |
| Crooked Oaks | Delaware Valley |
| Deerwoods | Wallenpaupack |
| Delaware Crest Preserve | Delaware Valley |
| Dirk Development | Wallenpaupack |
| Earl Ness Development | East Stroudburg |
| Earl Unger Development | Wallenpaupack |
| East Cove | Delaware Valley |
| East Cove Woods | Delaware Valley |
| Eilenberger Development | East Stroudburg |
| Emery Development | Delaware Valley |
| Evergreen Park | Delaware Valley |
| Fairview Lake | Wallenpaupack |
| Farmstead | Delaware Valley |
| Fawn Hill | Wallenpaupack |
| Fawn Lake Forest | Wallenpaupack |
| Fieldstone Ridge | Delaware Valley |
| Foxcroft Woods | Delaware Valley |
| Fred Kuhn Development | Wallenpaupack |
| Friendly Acres | Wallenpaupack |
| Game Ridge | Wallenpaupack |
| Glass House Hill | Delaware Valley |
| Glen at Tamiment | East Stroudburg |
| Gold Key Lakes | Delaware Valley |
| Grant Wilson Development | Wallenpaupack |
| Greenwood Hills | Delaware Valley |
| Happy Hollow | Delaware Valley |
| Hemlock Farms | Wallenpaupack |
| Hemlock Grove | Wallenpaupack |
| Hemlock Point | Wallenpaupack |
| Hickory Acres | Wallenpaupack |
| Hickory Hills | Delaware Valley |
| Highland Acres | Delaware Valley |
| Hinkle Estates/Walker Lakes | Delaware Valley |
| Hitching Post | Wallenpaupack |
| Holbert Development | Wallenpaupack |
| Huggy Bear | Wallenpaupack |
| Hunter's Ridge | Wallenpaupack |
| Illigasch Development | Wallenpaupack |
| Indian Trails | Delaware Valley |
| Ivywood | Wallenpaupack |
| Keystone Park | Delaware Valley |
| L Ansley Dev | Wallenpaupack |
| L Simons Dev | Wallenpaupack |
| Lake Adventure | Delaware Valley |
| Lake in the Cloud | Wallenpaupack |
| Lake Jamie | Wallenpaupack |
| Lake Kemadobi | Delaware Valley |
| Lake Teedyuskung | Wallenpaupack |
| Lake Wallenpaupack Estates | Wallenpaupack |
| Lake Wenonah | Wallenpaupack |
| Lakeville Acres | Wallenpaupack |
| Laurel Hills | Delaware Valley |
| Laurel Lane Development | Wallenpaupack |
| Laurel Ridge | Wallenpaupack |
| Lenape Village | Wallenpaupack |
| LogTavern Lake | Delaware Valley |
| Long Pine Acres | Wallenpaupack |
| Lynndale | Wallenpaupack |
| Maple Park | Delaware Valley |
| Maplewood Estates | Wallenpaupack |
| Marcel Lake Estates | Delaware Valley |
| Masthope Rapids | Wallenpaupack |
| Meadow Ridge Acres | Delaware Valley |
| Meadow View Acres | Delaware Valley |
| Mel-Chris Woods | Wallenpaupack |
| Milford Landing | Delaware Valley |
| Millbrook | Wallenpaupack |
| Mount Haven | Delaware Valley |
| Mountain Shadows | East Stroudburg |
| Mountain View Estates | Wallenpaupack |
| Mountain View Estates | Wallenpaupack |
| Nitche's Pond | Delaware Valley |
| Oak Hill | Wallenpaupack |
| Oak Ridge Crossing | Delaware Valley |
| Old Marcel Lakes | Delaware Valley |
| Old Mill Estates | Delaware Valley |
| Otter Springs | Wallenpaupack |
| PA Lakeshores | Delaware Valley |
| Panther Hills | Wallenpaupack |
| Panther Lake | Wallenpaupack |
| Paupack Gardens | Wallenpaupack |
| Pederson Dev | Delaware Valley |
| Penn Wood Dev | Wallenpaupack |
| Pine Acres | Delaware Valley |
| Pine Hill | Wallenpaupack |
| Pine Ridge | East Stroudburg |
| Pocono Acres | Delaware Valley |
| Pocono Mountain Lake Estates | East Stroudburg |
| Pocono Mountain Lake Estates, Sec 5A | East Stroudburg |
| Pocono Mountain Lake Forest | Delaware Valley |
| Pocono Mountain Water Forest | Delaware Valley |
| Pocono Mountain Woodlands Lakes | Delaware Valley |
| Pocono Mountian Lake Estates, Sec 5 – 7 | Delaware Valley |
| Pocono Ranchland | East Stroudburg |
| Preston Flury Development | Wallenpaupack |
| R Perry Development | Wallenpaupack |
| R Tragus | Wallenpaupack |
| Rhoades Development | Wallenpaupack |
| Rinehimer Development | Wallenpaupack |
| River's Edge | Delaware Valley |
| Riverside Estates | Delaware Valley |
| Riverview Acres | Wallenpaupack |
| Robert Wilson Development | Wallenpaupack |
| Rocky Acres | Wallenpaupack |
| Roland Acres | Wallenpaupack |
| Rose Development | Wallenpaupack |
| Rustic Acres | East Stroudburg |
| Sagamore Estates | Delaware Valley |
| Sand Spring Acres | Wallenpaupack |
| Saw Creek Estates | East Stroudburg |
| Sawkill Crossing | Delaware Valley |
| Sawkill Run | Delaware Valley |
| School House Ridge | Delaware Valley |
| Shepherds Development | Delaware Valley |
| Shohola Acres | Delaware Valley |
| Shohola Heights | Delaware Valley |
| Shohola Lake Farm | Delaware Valley |
| Skytop Ranches | Wallenpaupack |
| Skyview Lake | Wallenpaupack |
| Spinnlers Point | Wallenpaupack |
| Split Rock | Wallenpaupack |
| Spring Brook Estates | Delaware Valley |
| Spurce Run Creek | East Stroudburg |
| St. Vincents Point | Wallenpaupack |
| Steiner Development | Wallenpaupack |
| Stone Hedge Farms | Delaware Valley |
| Stony Hollow Village | East Stroudburg |
| Sugar Hill | Wallenpaupack |
| Sugar Hill Forest | Wallenpaupack |
| Sunrise Lakes | Delaware Valley |
| Sunset Acres | East Stroudburg |
| Sunset Acres | Wallenpaupack |
| Sunset Point | Wallenpaupack |
| Symphony West | Delaware Valley |
| Tafton Heights | Wallenpaupack |
| Tafton View | Wallenpaupack |
| Tanglwood Lakes | Wallenpaupack |
| Tanglwood Lakes North | Wallenpaupack |
| Tauschmans | Wallenpaupack |
| The Escape | Wallenpaupack |
| The Farm Porperties | Wallenpaupack |
| Ting Wig Mt Lake Estates | Wallenpaupack |
| Top of the Mountain | Wallenpaupack |
| Traces of Lattimore | Delaware Valley |
| Trails End | Delaware Valley |
| Tranquility Falls | Wallenpaupack |
| Tuscorora Development | Wallenpaupack |
| Twin Lake Park | Delaware Valley |
| Twin Lake Preserve | Delaware Valley |
| Twin Lake Woods | Delaware Valley |
| Valley View | Delaware Valley |
| Walker Lake | Delaware Valley |
| Welcome Lake | Wallenpaupack |
| Westcolang Park | Wallenpaupack |
| Whispering Pines | Wallenpaupack |
| White Birch Run | Wallenpaupack |
| White Pines | Wallenpaupack |
| White Sands Beach | Wallenpaupack |
| Whitetail Ridge | Wallenpaupack |
| Wild Acres | Delaware Valley |
| William Soose Development | Wallenpaupack |
| Wilson Hill Development | Wallenpaupack |
| Winding Brook | Delaware Valley |
| Woodland Meadows | Wallenpaupack |
| Woodledge Village | Wallenpaupack |
| Woodlock Pines | Wallenpaupack |
| Zimmerman Pines | Wallenpaupack |
| | | |
| --- | --- | --- |
| Community | Water | Septic |
| A. Miller Development | IOL | IOL |
| Al's Acres | Community | IOL |
| Al-Wa-Da | Community | IOL |
| Ann & Howell Development | Community | IOL |
| Arcadia |   |   |
| Auten | IOL | IOL |
| Beechwood Cove | IOL | IOL |
| Between the Lakes | IOL | IOL |
| Big Woods | IOL | IOL |
| Birchwood Lakes | IOL | IOL |
| Bloss Estates | IOL | IOL |
| Blue Heron Lake | IOL | IOL |
| Blue Heron Woods | IOL | IOL |
| Bluestone Ridge | IOL | IOL |
| Brandtwood | IOL | IOL |
| Buena Vista Estates | IOL | IOL |
| Cabin Ridge | IOL | IOL |
| Camelot Forest | IOL | IOL |
| Canal Acrea | Central | IOL |
| Catchall Landing | IOL | IOL |
| Claude Seeley Development | Community | IOL |
| Cold Hill | IOL | IOL |
| Colony Cove | Community | IOL |
| Conashaugh Lakes | IOL | IOL |
| Country Club Woods | IOL | IOL |
| Coutts Bros. Development | Community | IOL |
| Cranberry Ridge | IOL | IOL |
| Crescent Lakes | Community | IOL |
| Crooked Oaks | IOL | IOL |
| Deerwoods | IOL | IOL |
| Delaware Crest Preserve | IOL | IOL |
| Dirk Development | IOL | IOL |
| Earl Ness Development | IOL | IOL |
| Earl Unger Development | Community | IOL |
| East Cove | IOL | IOL |
| East Cove Woods | Community | IOL |
| Eilenberger Development | IOL | IOL |
| Emery Development | IOL | IOL |
| Evergreen Park | Community | IOL |
| Fairview Lake | IOL | IOL |
| Farmstead | IOL | IOL |
| Fawn Hill | IOL | IOL |
| Fawn Lake Forest | Central | IOL |
| Fieldstone Ridge | IOL | IOL |
| Foxcroft Woods | IOL | IOL |
| Fred Kuhn Development | IOL | IOL |
| Friendly Acres | IOL | IOL |
| Game Ridge | IOL | IOL |
| Glass House Hill | IOL | IOL |
| Glen at Tamiment | Central | Central |
| Gold Key Lakes | IOL | IOL |
| Grant Wilson Development | IOL | IOL |
| Greenwood Hills | IOL | IOL |
| Happy Hollow | Community | IOL |
| Hemlock Farms | Central | IOL |
| Hemlock Grove | IOL | IOL |
| Hemlock Point | Central | IOL |
| Hickory Acres | IOL | IOL |
| Hickory Hills | IOL | IOL |
| Highland Acres | Community | IOL |
| Hinkle Estates/Walker Lakes | Community | IOL |
| Hitching Post | Central | Community |
| Holbert Development | IOL | IOL |
| Huggy Bear | IOL | IOL |
| Hunter's Ridge | IOL | IOL |
| Illigasch Development | IOL | IOL |
| Indian Trails | IOL | IOL |
| Ivywood | Community | IOL |
| Keystone Park | IOL | IOL |
| L Ansley Dev | IOL | IOL |
| L Simons Dev | IOL | IOL |
| Lake Adventure | Central | Central |
| Lake in the Cloud | IOL | IOL |
| Lake Jamie | IOL | IOL |
| Lake Kemadobi | IOL | IOL |
| Lake Teedyuskung | Community | Community |
| Lake Wallenpaupack Estates | Community | IOL |
| Lake Wenonah | IOL | IOL |
| Lakeville Acres | Community | IOL |
| Laurel Hills | IOL | IOL |
| Laurel Lane Development | Community | IOL |
| Laurel Ridge | IOL | IOL |
| Lenape Village | IOL | IOL |
| LogTavern Lake | IOL | IOL |
| Long Pine Acres | Central | IOL |
| Lynndale | Community | IOL |
| Maple Park | IOL | IOL |
| Maplewood Estates | IOL | IOL |
| Marcel Lake Estates | Central | Central |
| Masthope Rapids | Central | Central |
| Meadow Ridge Acres | IOL | IOL |
| Meadow View Acres | IOL | IOL |
| Mel-Chris Woods | IOL | IOL |
| Milford Landing | Central | Central |
| Millbrook | Community | IOL |
| Mount Haven | IOL | IOL |
| Mountain Shadows | IOL | IOL |
| Mountain View Estates | IOL | IOL |
| Mountain View Estates | IOL | IOL |
| Nitche's Pond | IOL | IOL |
| Oak Hill | IOL | IOL |
| Oak Ridge Crossing | IOL | IOL |
| Old Marcel Lakes | IOL | IOL |
| Old Mill Estates | IOL | IOL |
| Otter Springs | Community | IOL |
| PA Lakeshores | IOL | IOL |
| Panther Hills | IOL | IOL |
| Panther Lake | IOL | IOL |
| Paupack Gardens | Central | IOL |
| Pederson Dev | IOL | IOL |
| Penn Wood Dev | Community | IOL |
| Pine Acres | IOL | IOL |
| Pine Hill | IOL | IOL |
| Pine Ridge | Central | IOL |
| Pocono Acres | IOL | IOL |
| Pocono Mountain Lake Estates | IOL | IOL |
| Pocono Mountain Lake Estates, Sec 5A | Central | IOL |
| Pocono Mountain Lake Forest | IOL | IOL |
| Pocono Mountain Water Forest | IOL | IOL |
| Pocono Mountain Woodlands Lakes | IOL | IOL |
| Pocono Mountian Lake Estates, Sec 5 – 7 | IOL | IOL |
| Pocono Ranchland | IOL | IOL |
| Preston Flury Development | IOL | IOL |
| R Perry Development | IOL | IOL |
| R Tragus | IOL | IOL |
| Rhoades Development | IOL | IOL |
| Rinehimer Development | Community | IOL |
| River's Edge |   |   |
| Riverside Estates | IOL | IOL |
| Riverview Acres | IOL | IOL |
| Robert Wilson Development | Community | IOL |
| Rocky Acres | IOL | IOL |
| Roland Acres | IOL | IOL |
| Rose Development | IOL | IOL |
| Rustic Acres | Central | IOL |
| Sagamore Estates | Central | Community |
| Sand Spring Acres | Community | Community |
| Saw Creek Estates | Central | Central |
| Sawkill Crossing | IOL | IOL |
| Sawkill Run | IOL | IOL |
| School House Ridge | IOL | IOL |
| Shepherds Development | IOL | IOL |
| Shohola Acres | IOL | IOL |
| Shohola Heights | IOL | IOL |
| Shohola Lake Farm | IOL | IOL |
| Skytop Ranches | IOL | IOL |
| Skyview Lake | Central | IOL |
| Spinnlers Point | IOL | IOL |
| Split Rock | IOL | IOL |
| Spring Brook Estates | IOL | IOL |
| Spurce Run Creek | IOL | IOL |
| St. Vincents Point | IOL | IOL |
| Steiner Development | Community | IOL |
| Stone Hedge Farms | IOL | IOL |
| Stony Hollow Village | Central | Central |
| Sugar Hill | IOL | IOL |
| Sugar Hill Forest | IOL | IOL |
| Sunrise Lakes | IOL | IOL |
| Sunset Acres | Central | IOL |
| Sunset Acres | Central | IOL |
| Sunset Point | Community | IOL |
| Symphony West | IOL | IOL |
| Tafton Heights | Central | IOL |
| Tafton View | Community | IOL |
| Tanglwood Lakes | Central | IOL |
| Tanglwood Lakes North | Central | IOL |
| Tauschmans | IOL | IOL |
| The Escape | Community | Central |
| The Farm Porperties | IOL | IOL |
| Ting Wig Mt Lake Estates | IOL | IOL |
| Top of the Mountain | IOL | IOL |
| Traces of Lattimore | IOL | IOL |
| Trails End | Community | Central |
| Tranquility Falls | Community | IOL |
| Tuscorora Development | IOL | IOL |
| Twin Lake Park | IOL | IOL |
| Twin Lake Preserve | IOL | IOL |
| Twin Lake Woods | IOL | IOL |
| Valley View | IOL | IOL |
| Walker Lake | IOL | IOL |
| Welcome Lake | IOL | IOL |
| Westcolang Park | IOL | IOL |
| Whispering Pines | IOL | IOL |
| White Birch Run | IOL | IOL |
| White Sands Beach | Community | IOL |
| Whitetail Ridge | IOL | IOL |
| Wild Acres | Central | IOL |
| William Soose Development | Community | IOL |
| Wilson Hill Development | IOL | IOL |
| Winding Brook | IOL | IOL |
| Woodland Meadows | IOL | IOL |
| Woodledge Village | Central | IOL |
| Woodlock Pines | IOL | IOL |
| Zimmerman Pines | Community | IOL |