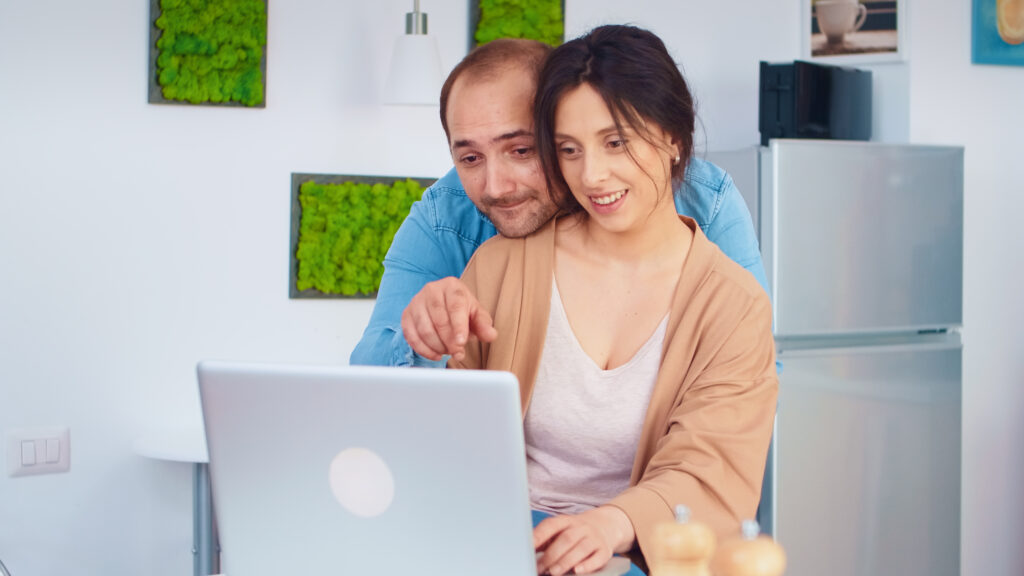 Long gone are the days of driving around looking for "For Sale" signs, open houses and combing through the classified ads to find a home. Today, most home searches are done from ones living room while sitting on the couch. The internet has changed how we search for homes and this can be a huge resource for the buyer. But like all good things there are downsides. Not all sites are updated regularly and not all information is accurate. Frequently I am asked to show a home which is already under contract, has been withdrawn from the market or has already been sold. The internet can also be a place for scams, and real estate transactions are fertile soil for this. In spite of the downsides, searching online can save you a lot of time and energy by weeding out homes that do not meet your criteria and narrowing down the homes you do like.
Once you are ready to move from your on line search to actually start looking at homes, you will need to find a realtor and schedule an appointment. Realtors get busy and often times cannot take walk ins. Also, appointments are need see homes. Make sure you contact your realtor a few days in advance so everything can be set up. Your agent can further assist you by providing the most current status and obtaining additional information not available online. He or she may have already shown the home in which you are interested and can provide first hand knowledge about the it. Frequently, an agent is aware of homes which are coming on the market before they are listed and can give you a heads up. In addition to helping you search, an agent can walk you through each step of the home buying process, complete the required paperwork, save you time and alleviate a lot of frustration.
Going out to look at for a home can be fun, but unless you proceed in a focused and deliberate way it can quickly become stressful.
Below is a list of some of the things you should consider in advance:
When do you want to move?

If you not planning on making your purchase within the next 6 months, anything other than an internet search is probably premature. What if you find a home you love? By the time you are ready, it will probably be sold and off the market. Rather than going out to physically look for a home, your time may better be spent finding a realtor, a lender and narrowing down your search. A realtor can assist you with this process and will be able to send you emails of any new listings that come on the market which meet your criteria, i.e. 3 bedroom, lakefront homes in Pike County under $300,000. He or she may also be able to answer specific questions and refer you to individuals who can further help you. The questions below can guide you narrowing down your search so your time going out to actually look for homes will be best spent.

Where do you want to be?

Spend time going to the different geographic areas you are considering. Talk to the 'locals', read the local newspaper, walk around and get to know the area to determine if it will be a good fit. If you are considering living in a community, check them out before you look for homes. There is no point in looking at homes in a community in which you have decided you do not like. I have had many people set up appoints to see a number of homes in a specific community, and within minutes of driving in have decided it was not the community for them.

Are you a qualified Buyer?

Get a lender to determine if you prequalify and if so, for how much. A number of individuals have called me wanting to go look at a home only to discover after talking to lender, they are unable to get financing.

Do you have enough money for your closing costs?

In addition to the cost of the home, there are other significant costs associated with the purchase.

Do have money for moving and move in expenses?

Contact a mover to determine how much this expense will be. Move in expenses can also be costly, how much have you budgeted for this? Will you need to purchase furniture, appliances, do any repairs or renovations? If this will have to come out of your savings, it may impact how much of a deposit you can put down and ultimately what kind of loan you are able to get.

If you are looking in communities, have you considered annual dues?

Dues can range from a few hundred to a few thousand a year. If you don't care about the amenities, you may want to look in a community that has fewer as more likely the dues will be less.

If you have or are planning to have children, have you investigated the various schools to make sure you are in a sending district that meets your needs?

In addition to checking on the state reports, talk to people who have kids in the local schools and ask them what they think.

What are your 'must haves' vs. what would be nice?

Seriously consider what you really must have and what you would like. Once you know, only look at homes which meet that criteria.
Once you have considered all of these things you will be able to narrow down your search and only look at homes that will work for you. When you find something, it will just be a matter of completing the paperwork and negotiating the price. I have worked with individuals who have looked at many homes and when they finally found a home they loved, decided for one reason or another (usually one of the things listed above) it wasn't going to work for them. They wasted a lot of time and energy and the result was not a new home, but disappointment and frustration. This situation can be avoided by being clear about what you want and need before you start to look.
Visiting homes that meet your criteria makes the home buying process feel real. It can be exciting, disappointing, frustrating, fun, exhausting and confusing all in one! You will quickly learn that photos and brief descriptions don't always give an accurate picture of a home. I've worked with clients who were sure the home we were going to see would be the one…until they walked in! Similarly, I have taken people into homes which they did not think they would like based on the photos, only to be pleasantly surprised. The other thing most people find surprising when they start to visit homes is how many details they cannot remember. I've had more then one conversation trying to recall if there was a fireplace or other large features you would think would stick in your mind. Truth is, when you look at a lot of homes, especially in one day, you begin to mix them up, confuse things and forgot which house had what. It's a good idea to take notes
This PDF is a handy form to have with you when you visit homes. It helps you to remember specific features, and provides places to comment on what you like, and what needs repairs or replacement. It is especially helpful to use when comparing homes.